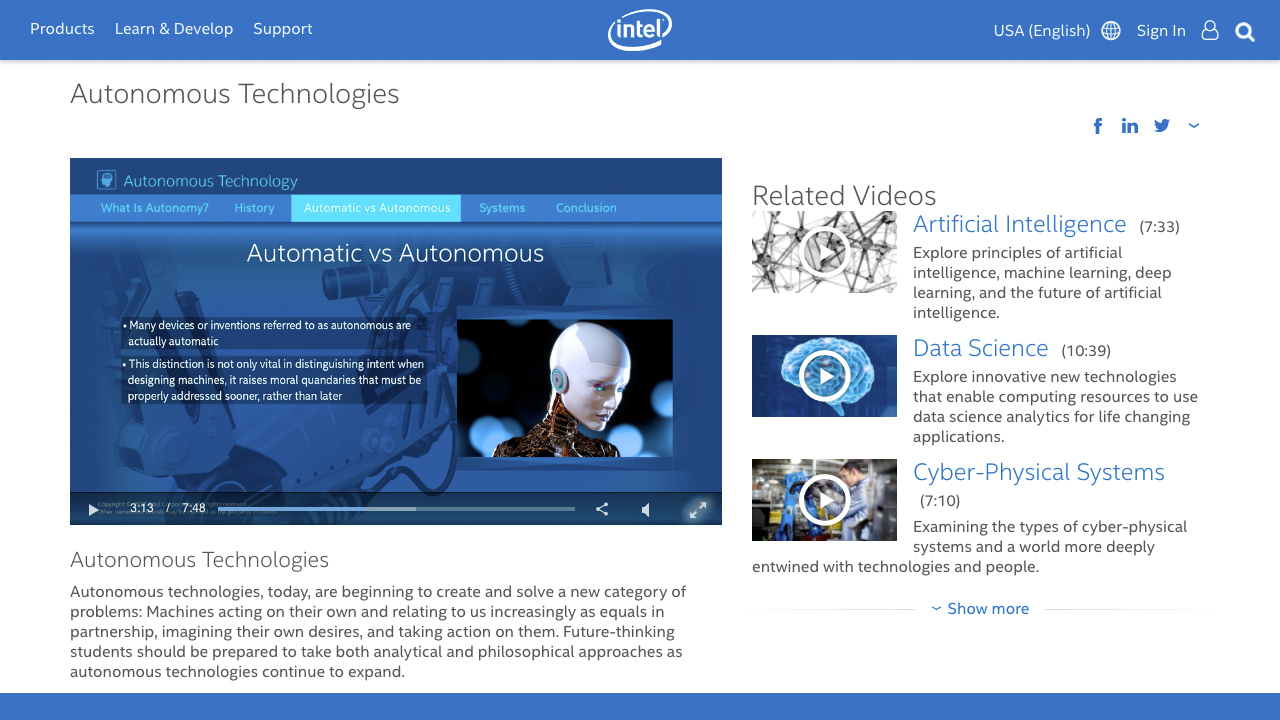 CASE STUDY
Intel® is currently the second largest semi-conductor chip company in the world after Samsung. Their processors, chips, and other products can be found in many of world's best-known computer device manufacturers including Apple, Dell and HP.
Client: Intel
Agency| Design: Clarity-Innovations
Location: Portland, Oregon
Instructional Designer: Dale Cody
Software: Captivate, Camtasia, Photoshop, Illustrator and After Effects
Project Link: https://www.intel.com/
INTEL: HIGHER EDUCATION TRAINING SERIES
Microchip giant Intel approached Clarity-Innovations to create a series of short instructional and informational videos aimed at audiences in higher education (HED). Topics were technical and ranged from Artificial Intelligence to Autonomous Technology and beyond. It was important to distill and synthesize the information in such a way that engaged a broad audience and also supported corporate objectives.
We talked with a variety of key subject matter experts (SME's) at Intel, conducted our own research and leaned heavily on a long history creating online instructional programs for them. Although we were able to obtain some visual assets and other branding materials from the client, much of what we needed to create the courses had to be created in-house or sourced via stock agencies. Optimal length for each module was under 10 minutes, so pacing was crucial.
The client was delighted with the courses we created. Everything was delivered on time and under budget. The final video modules were placed on the Intel website and many can be accessed HERE. Much of the work Clarity (and myself) have done for Intel over the past couple of years is a part of proprietary internal training and cannot be accessed publicly, so this was an especially nice project to complete for them.